Meet the Absolute Yoga INSTRUCTORS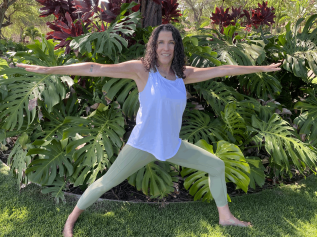 Stacey Kenney, RYT-500,  My passion is sharing my love of yoga! I first began taking yoga consistently on the advice of a physical therapist after a neck injury. It was one of the only things that helped with the chronic pain I had. After a few years of regular practice, I began to notice physical and mental changes in myself that I wanted to explore more. I am a second grade special education teacher and wanted to be able to share yoga and mindfulness with my students so in 2018, I was certified in children's yoga with Kidding Around Yoga. In 2019 I took workshops in Ashtanga and meditation, was certified in Reiki levels 1 and 2, and started my 200 hour yoga teacher training with Frog Pond Yoga Centre in Princeton, MA. I became a 200 hour registered yoga teacher in Raja yoga in June 2020 in the middle of the pandemic and teaching school remotely. Since then I've been teaching weekly Hatha yoga classes on Zoom through my website. In June 2022, I completed my 300 hour certification online with My Vinyasa Practice. Their 300 hour training curriculum included forty hour certifications in: Adaptive Yoga, Trauma Informed Yoga, Restorative Yoga, Yoga Nidra, and Yin Yoga. In my classes, breath work and postures are practiced to align, strengthen, and promote flexibility in the body while focusing on linking the movement with the breath. I believe in the importance of adapting yoga so that anyone can benefit from it. What makes me unique as a yoga instructor is that I often play my ukulele and sing mantras during savasana.
---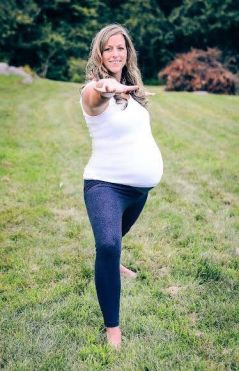 Ally Marsh, R.Y.T. was introduced to yoga while an undergrad in Vermont. She eventually settled in Boston and began training which culminated in a Master's level licensed mental health counselor specializing in expressive therapies.  She began using art, music and movement to aid others through mental health difficulties and found the integral benefits of yoga for her own self care as well as for the benefit of others.  Yoga is the perfect balance for connection to the mind, body, and mindful awareness of the connection.  She was further inspired to expand her yogic path while working on a women's mental health unit and took a leave to become trained as a 200-RYT, certified in Vinyasa Flow Yoga. The training in Costa Rica under the teachings of Jacqueline Heisle, incorporated the physical, emotional, and combined whole self approach to self improvement.  Ally's classes incorporate alignment as well as a creative heat-building flow. Her classes are adaptable to new yogi's or those with an established practice. She creates a setting of nourishing comfort balanced with challenge and encourages students to set a heartfelt intention and then allow the asana to float to that space.  She utilizes other senses such as sound, scent, and touch to facilitate a whole self experience. Ally continues to be inspirited by teachers such as Shiva Rea, Ana Forrest, Ame Wren, Georgia Reath, as well through the guidance of all teachers she has been lucky to follow.
---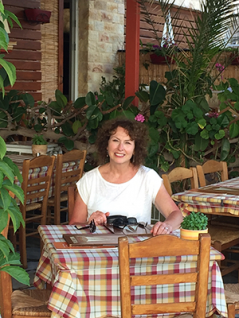 Deb (Newman) McGonnell, I guess I've always loved moving, whether dancing, turning cartwheels, strolling in the woods or along the shore, but yoga took root as my favorite way to move with weekly yoga classes, way back in the late 1990s. Feeling both grounded and expansive, I was compelled to go deeper into the science and practice of this ancient art, so I studied with Diane and John Featherstone of Frog Pond Yoga in Princeton, MA where I certified in hatha yoga in 2002. After taking many trainings, classes and teaching for several years, in the spring of 2013, I spent a month in Kerala, India where I earned my RYT-500 certification. Still, I knew there was more to explore with my mind as well as my body and I completed training in Mindfulness Based Stress Reduction (MBSR) the following year.
Ever the curious student, I continue to develop my own practice and inspire my teaching by taking classes with master yoga teachers, especially Natasha Rizopoulos. Besides yoga, I love to travel and meet people all over the world and spend time with family and friends. Yoga is such an integral part of my life, I almost can't remember what life was like before it, and like a true friend, I treasure it and always will.
Teaching yoga, to me, is an ongoing exploration and a gift, which I am compelled to share with others; personally, there is nothing quite as gratifying as witnessing my students experience the power and joy of the union of body, mind and Self.
---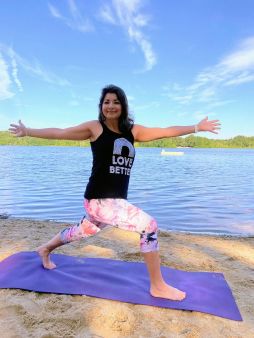 Gail Metivier, Yoga Alliance Certified - E-RYT 500, YACEP Yoga to me, is mental hygiene. As a teenager, I struggled with an autoimmune condition which probably stemmed from stress and early childhood trauma. These experiences sparked my interests in holistic healing and yoga. My initial experience with yoga was through meditation. I instantly felt a deep sense of peace and contentment and I knew I wanted more of this in my life. Many years later I began my physical asana practice on the mat in 2009. I never expected to teach yoga, but I craved more knowledge which led me to my first teacher training in 2013. During this training and through my time on the mat, my deep seated wounds surfaced and this was the beginning of finding acceptance and healing. This transformative experience inspired me to encourage others to journey towards self-exploration and well-being. I trained in Hatha Yoga under Ashley Rose-Mello and Susie Masters and in 2014 earned my 200-hour certification from State of Grace Yoga and Wellness (SOG). I immediately began teaching classes at SOG and continued doing so for 7 years. In 2016, I completed my 500-hour Advanced Hatha Yoga training under Cathy Mann at The Yoga Studio. In 2020, during the pandemic, I had a wonderful opportunity to co-lead a teacher training for State of Grace. I continue to teach outdoor group classes and offer private sessions as well. My classes tend to be a slow-flowing sequence focusing on proper alignment, the connection of breath with movement, pranayama, and meditation practices. Yoga practice can take many different forms both on and off the mat. What works physically one day may not work the next. I encourage my students to practice self-awareness, self-care, and to use their practice to return to the quiet peaceful place within them.
---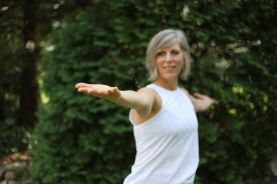 Mary Pratt, E-500, I initially found yoga to balance out my long runs. As I practiced, I started to notice the mindful and calming impact yoga brought into my life. The impact of this beautiful practice was so great that it led me to a training and has been teaching since 2013.
I teach a strong intentional class that embodies breath connection, movement and space for individuals. I started teaching primarily flow classes and have since trained in restorative, yin, gentle and meditative practices. Nourishment, connection, compassion and calm are at the core of my teaching.
In addition to teaching Yoga, I am a Nutritional Therapist and herbalist and work with individuals and groups on their healing path. Through this work as an herbalist, I have created a line of herbal teas.
When I am not doing Yoga, I can be found spending time in my kitchen, on a trail with my puppy dog, reading, spending time with family, hiking, running or playing with plants.
---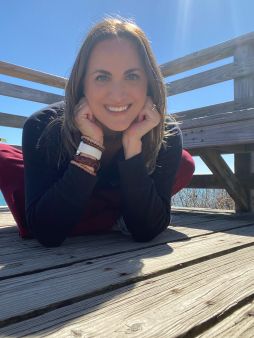 Dawn Richardson,  Yoga found me when I became a mom for the first time. It was part of my new exercise routine and I instantly fell in love with not only what it did for my body, but my mind as well. Yoga gave me the freedom to find myself as myself. I could just show up and discover what I needed in the moment without judgement or expectation.
I have a passion for engaging, empowering, and holding space for students to discover their own strength in both body and mind, all with a joyful and grateful spirit.
I love teaching nurturing and energetic flows that leave students feeling refreshed, empowered, and inspired.
In addition to teaching yoga, I am an esthetician of sixteen years and currently advocate for the Personal Care Products Safety Act. I educate others about healthy living in their homes.
When off the mat, I spend time with my family, reading, and listening to podcasts. Game night is never off the table!
---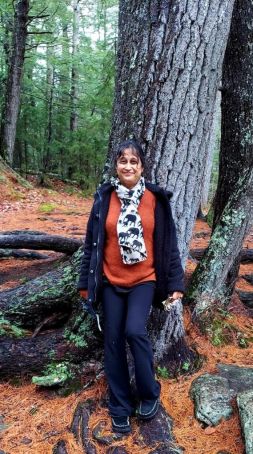 Shuba Wavikar, Originally from India, I see yoga as a way of life. I consider yoga an incredible blessing that should be accessible to everyone - to all bodies, minds and abilities. I started on the yoga instructor journey a few years ago to deepen my own practice, and to be able to humbly share this legacy with others. My students have ranged from 3 years old (kids' yoga) to 100 years old (chair yoga). Each has taught me something, opened my mind to new ways of understanding the power of yoga.
I am a registered yoga instructor, and received my 200 hour and 300 hour teacher training at The Yoga Studio in Millis, MA, and an additional 300 hour teacher training at Down Under Yoga, MA. I am currently enrolled in a mostly online teacher training program with an Institute in India. I am also trained in chair yoga, yoga nidra, laughter yoga and kids' yoga. I regularly attend online classes and workshops through two yoga institutes in India, and these greatly influence my practice and teaching.
I am deeply interested in all of yoga's teachings, its ideology and practices. I am a keen student of yoga history, anatomy, Sanskrit, subtle body concepts like chakras, and of course, philosophical underpinnings from the Bhagavad Gita and the Yoga Sutras. When not on my mat, I love being outdoors, gardening and hiking. I'm also a voracious reader, and a lover of murder mysteries :).
---
Meet our Collaborative Community Teachers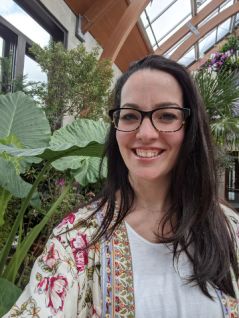 Emma Katrina Bartolini, 
CYT 200 HR Yoga Instructor / Gentle Vinyasa Flow and Restorative Yoga
Children's Certified Kidding Around Yoga Instructor
I discovered Yoga and Pilates when I was 19 years old as a way to heal my body after a car accident changed the course of my pre-professional ballet career.
I found Yoga deeply supportive to my healing, helping me maintain my physicality while discovering new strength in my body and calming my mind. Yoga allowed me to explore new ways to connect to mind and body, and deepen my spiritual connections as well.
I went on to study and teach many different forms of dance, and found a special affinity for mentoring and instructing young children. I also discovered my love of connecting with littles in many forms of art. From storytelling and theater arts, paper arts like origami, collage, art journaling, printmaking and photography. I incorporate many layers of my performing arts, movement arts and visual arts background into my children's classes. 
---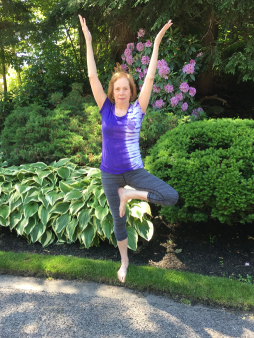 Ginny Dorn, I began my yoga journey in my mid-forties, that's over 20 years ago!  I can hardly believe that it's been that long.
I wanted to begin an exercise routine, but wanted something that would not be hard on my joints and relieve stress from a very demanding career. 
Fast forward a few years and I decided to find a teacher training program focusing on Vinyasa yoga.  After a few years of personal practice and teaching, I became 300 hour certified in Hatha yoga and became a 500 hour E-RYT.  
After experiencing various styles of yoga, I was drawn to Hatha yoga with an Iyengar focus.  I believe this style of yoga provides the student with the tools of proper body alignment and appeals to the broadest populations of practitioners, from teens to seniors.  I am also certified in Seniors and Chair yoga and Reiki.  
I find being near the ocean to be very calming and enjoy just sitting on the beach with a good book and or course, sun screen!  I am also new to surf-casting and find it to have an unexpected meditative quality.  
Finally, I love teaching and sharing my passion for yoga and its benefits with my students.  I especially enjoy watching how they've progressed and their increased passion for their practice.
---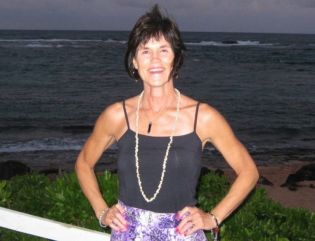 Ann Lynch, I have always been passionate about health, fitness and connection. In my younger years I always felt different and that there was something missing in my life. I was searching for purpose and meaning. It was in helping serve others through exercise and healing modalities that I started to see the mind body connection. It was yoga that allowed me to start the awareness of mind/body connection to start to find myself. I started my love/hate relationship with yoga in 2009 looking for more space in my body and mind from all the tightness and mind chatter. I was not a person who was grounded or centered and knew I wanted more from life. In yoga I was cultivating a softer space physically and in my monkey mind.
I wanted to dive deeper after experiencing injuries through power yoga and in doing so I stumbled upon Hatha & Vinyasa Flow Yoga training in 2012. It was there that I starting to uncover a deeper understanding of myself and my soul's purpose. To empower, support, and serve others so that they can enjoy the wealth of health available in their temples (bodies).
I have the following certifications: 200 hour Body Matrix Hatha and Vinyasa Flow Training Kidding Around Yoga (KAY), YogaFit Teacher Training Level One, YogaFit Props Workshop, Proprioceptive Neuromuscular Facilitation (PNF), Myofascial Release, The Ball Rolling Method –The Science of Ball Rolling, Meridian Yoga, Yin Yoga Teacher Training Foundation Level 1, Designing Sequencing, Transforming Adjustments, AFAA Practical Yoga Instructor Training, Baron Baptiste 40 days to Personal Revolution. Mindfullness Based Stress Reduction (MBSR), Spinning Lifetime Certified, Girl Power Go Instructor, Enofic Ray, Jikiden Reiki and Crystal Healing, and Sensation Based Mindset Coaching
Along with the practice of yoga I enjoy biking, walking, scrapbooking, gardening, and walking Rosie, my Beagle. I am the mother of 2 daughters who have taught her many valuable lessons in life. Teaching yoga I consider an honor to share my expertise with students and am thankful for the wisdom and love received from all of my teachers.
---