Meet the Absolute Yoga INSTRUCTORS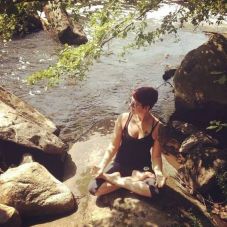 Shannen Marie Roy, 200HR RYT Teaching kid's yoga takes a truly special kind of person. Her lighthearted, creative nature and passion for yoga shines through in all that she does on and off the mat. Her classes offer children an encouraging space to truly shine their own inner light through yoga postures, meditation, mindfulness, breathing, games, songs, imagination, creative self expression and most importantly....having fun! Shannen began her yoga journey in 2005, finding alternative ways to help get through illness. She knew at once it would become a lifelong practice. She is a certified Kidding Around Yoga instructor & trainer as well as a certified Yoga4Sobriety instructor. Shannen received her 200 hour yoga teacher training certification through State of Grace Yoga & Wellness in Uxbridge, MA. She also has a love for photography and art that adds a special beauty to her yoga classes creatively. Shannen will be adding Yoga4Sobriety classes to the schedule sharing her passion for helping those in the recovery community through yoga. Currently teaching our Beginners class on Thursday evenings at 6pm. Questions, comments, feedback can be sent to info@absoluteyoga.net 
---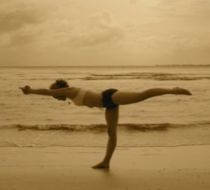 Mimi Boudreau has been practicing yoga since 2003 and teaching yoga since 2006. Having to retire at a young age as a ballerina, due to injury, yoga helped fill the gap for Mimi when she left the ballet world. She attended Bikram Yoga training in Spring 2006, then continued her studies with Jimmy Barkan, Beryl Bender Birch, Baptiste, as well as Rolf Gates.  Furthering her love for yoga and dance, Mimi became a certified barre instructor in 2012. She describes her barre class as a fun, funky, and tough, and satisfying work out. Mimi is also a certified Reiki Energy Healer, and Gem Stone/Mineral therapist. Students wishing to schedule a healing session or wellness appointment with Mimi may do so in person at Absolute Yoga, or by emailing at info@AbsoluteYoga.net.
                          ...........................................................................................................................................................................................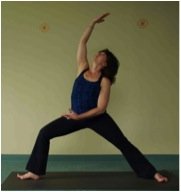 Deb (Newman) McGonnell has been practicing yoga for several years. She studied with Diane and John Featherstone of Frog Pond Yoga in Princeton, MA where she certified in hatha yoga in 2002. In the spring of 2013, Deb spent a month in Kerala, India where she earned her RYT-500 certification. Last fall, she completed training in Mindfulness Based Stress Reduction (MBSR). She continues to develop her own practice and to inspire her teaching by taking classes with master yoga teachers, especially Natasha Rizopoulos. Deb has learned from Ana Forrest, Rodney Yee, Baron Baptiste, Patricia Walden, Shiva Rea and countless others in continuing education opportunities and incorporates the principles of energy and alignment into her teaching and practice. Enjoying both domestic and international travel, Deb tries to take a yoga class whenever she is away.  In addition to yoga, she studies Buddhism and mindfulness and works to incorporate spirituality into daily life. With an openhearted, playful style of yoga in her classes, she is always exploring new methods and styles. She says that she can't imagine life without the gifts of yoga!

---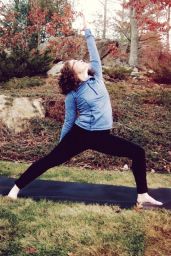 Kathleen Snapper has been practicing yoga since 2003. She soon became intrigued with the mind, body and spiritual dynamics of yoga. Once her children left for college, she decided to quit her office job to acquire her 200-hour teaching certificate in Vinyasa Power Flow at H.Y.P. Studios. Along with teaching at local yoga studios in the Metrowest area, she is a hands-on assistant at Metrowest Yoga and Training Center. Kathleen enjoys helping students with alignment adjustments, so they can find their fullest expression of a pose.
"For me the Vinyasa Flow practice is like a dance, it is an energetic, meditative practice moving from one pose to another, always connecting to the breath." Kathleen's yoga journey has recently taken her to studying mindfulness meditation and she is now sharing this meditation practice with her students. When she is not on her yoga mat or meditation cushion, she enjoys reading, cycling, hiking, kayaking and snowshoeing. She loves spending quality time with family and friends, and traveling with her husband. 
---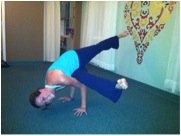 Ally Marsh, R.Y.T. was introduced to yoga while an undergrad in Vermont. She eventually settled in Boston and began training which culminated in a Master's level licensed mental health counselor specializing in expressive therapies.  She began using art, music and movement to aid others through mental health difficulties and found the integral benefits of yoga for her own self care as well as for the benefit of others.  Yoga is the perfect balance for connection to the mind, body, and mindful awareness of the connection.  She was further inspired to expand her yogic path while working on a women's mental health unit and took a leave to become trained as a 200-RYT, certified in Vinyasa Flow Yoga. The training in Costa Rica under the teachings of Jacqueline Heisle, incorporated the physical, emotional, and combined whole self approach to self improvement.  Ally's classes incorporate alignment as well as a creative heat-building flow. Her classes are adaptable to new yogi's or those with an established practice. She creates a setting of nourishing comfort balanced with challenge and encourages students to set a heartfelt intention and then allow the asana to float to that space.  She utilizes other senses such as sound, scent, and touch to facilitate a whole self experience. Ally continues to be inspirited by teachers such as Shiva Rea, Ana Forrest, Ame Wren, Georgia Reath, as well through the guidance of all teachers she has been lucky to follow.
---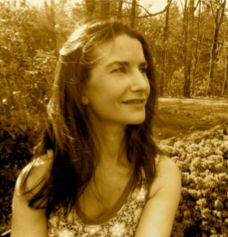 Michelle Bullock, 200 HR RYT. I started practicing yoga in 2008 and was hooked immediately. My yoga practice made me feel happier, grounded and more energized. Yoga has provided me with invaluable tools to be more mindful, self-aware and present in my relationships with myself and others. I am so grateful that I can share this practice with others and spread the joy of yoga. I am a 200HR RYT with the Yoga Alliance. I was certified through the Body Matrix Transformational Yoga Teacher Training. My goal as a teacher is to offer a supportive and safe space for both new new and experienced students to explore yoga at their own pace. I aim to encourage students to recognize the power within themselves and to practice yoga with an open heart and without expectation. In my classes you will experience an all levels asana practice incorporating conscious breath work, creative sequencing and fun music. My happy places are being by the ocean, rocking out to great music, traveling to new places, hiking, camping, and spending as much time as possible with my family and friends.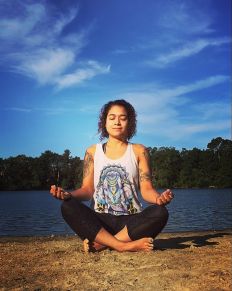 Anna Cardoso, Anna began practicing yoga in 2014 as a means of managing her chronic migraines and almost immediately fell in love. Yoga was able to not only help her pain, but touched many other aspects of her life as well. Wanting to deepen her own practice, Anna completed her 200 hour yoga teacher training through The New School of Yogic Arts in January 2017. She began teaching shortly after and found a passion in sharing yoga with others. Her classes helps students work on building foundation and strength, all while having fun and forgetting about the daily stressors of life!
---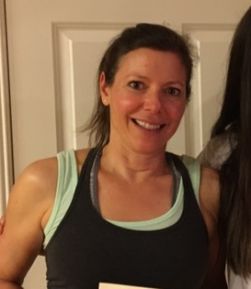 Beth Patrick, After participating in a 40 Days to Personal Revolution program which included yoga, nutrition, journaling and meditation, Beth was started on a yoga journey.Yoga has proven to her to be so beneficial increasing strength, energy and mobility, as well as focus, breath control and a sense of balance. Her goal is to practice and teach yoga as a pathway to wellness for body and mind. She received her 200 hour Yoga Teacher Certification in Hatha yoga with Iyengar influence. In the fall/winter, she will be completing certification in Reiki Level 1 and Yoga for Cancer Recovery. Beth has always enjoyed physical activities including biking, swimming, tennis, and walking her dog. She is a mother of three and previously worked as a substitute teacher in the elementary schools in town.
Hi, my name is Crystal Lee and I am a certified Vinyasa Yoga Teacher (200HR) registered under Yoga Alliance and Wild Wisdom Yoga School.

My journey began in 2003, prompted by the intensity of city living and the fast paced lifestyle in Hong Kong. I was constantly bombarded by noises, the hustle and bustle, left me feeling stressed and aggravated.

I decided to try yoga because one of my goals was to become healthier. I survived my first lesson and at the end I felt uplifted and relaxed. I started to make time for yoga even with a busy work schedule. I began to notice the shift within myself every time I came to my mat, the calmness and peacefulness that I cultivated through my practice helped me to cope with my busy mindset. Yoga has brought my awareness and attention to my own being and I loved that. I find my key inspiration on integrating a balance of efforts and ease, grace and joy into life both on and off the mat.

In 2015, I moved to Bellingham, MA and fate brought me the opportunity to pursue my passion, to be inspired and become a yoga teacher. I feel fortunate to have been guided by so many talented teachers in Hong Kong, California and Boston who have illuminated yoga's capacity to strengthen and nourish one's life mentally and physically. In 2017, I finished my 200HR Vinyasa Wild Wisdom Yoga teacher training with Jessie Dwiggins. I continued my yoga journey and education by completing a Senior Chair Yoga training and ongoing workshops by master teachers.

I believe that teaching yoga is not just guiding my students through sequences. It is a continuous process of growing and evolving together. I encourage self-reflection from my students so they might benefit from the enjoyment and challenge of asanas (poses) as well as developing calmness, self-awareness, respect and compassion for themselves and others. Through approaching the mat with an open heart and mind, we can deal with all of life's challenges with a positive attitude. We cultivate patience and compassion within ourselves, accepting where we are and letting go of what we think we should be. We practice self-acceptance every day through celebrating our strength and embracing our flaws. That is the essence of YOGA, unifying our mind, body and breath.